Rotations
The Sparrow/MSU Emergency Medicine Residency is a 3 year program that provides you with a unique clinical experience and offers a wide range of electives such as ENT, forensic pathology, radiology, and much more. Check out the curriculum for each PGY level below to learn more! The curriculum helps prepare you to go into a fellowship or practice. 
PGY 1

Orientation/Emergency Medicine 

8 weeks

Emergency Medicine 

12 weeks

Cardiology 

2 weeks

Sparrow ICU Jr. 

12 weeks

Obstetrics

2 weeks 

Elective

1 week 

EMS

1 week 

Pediatric EM

4 weeks

Internal Medicine 

4 weeks

Anesthesia 

2 weeks

Stroke

2 weeks

Vacation 

4 weeks

PGY 2

Trauma Surgery

3 weeks 

Sparrow ICU Jr.

4 weeks

PICU 

4 weeks

Emergency Medicine 

32 weeks (1 week of Emergency Medicine Ultrasound) 4 weeks of possible rural EM

PEDs Elective/Sedation 

4 weeks (Peds elective includes Peds EM, Peds, Outpatient, Peds Inpatient) 

Elective

2 weeks

Vacation 

4 weeks 

PGY 3

Emergency Medicine 

40 weeks

Rural Emergency Medicine 

4 weeks

Sparrow ICU 

4 weeks

Vacation

4 weeks

Elective 

5 weeks
Training Sites 
Sparrow Health System is the region's largest health system.  E. W. Sparrow Hospital (Sparrow Main), our sponsoring institution, is a 733 bed, Level 1 Trauma Center. At Sparrow Hospital, residents have the opportunity to work in a high-acuity trauma hall with 4 resuscitation bays and in a pediatric emergency department that draws in more than 28,000 visits annually. Residents spend approximately 60% of their time at Sparrow Hospital and the other 40% at McLaren Greater Lansing Hospital. McLaren Greater Lansing offers the opportunity for autonomy in all aspects of patient care with supervision by EM faculty and primary stroke certification from the Healthcare Facilities Accreditation Program (HFAP).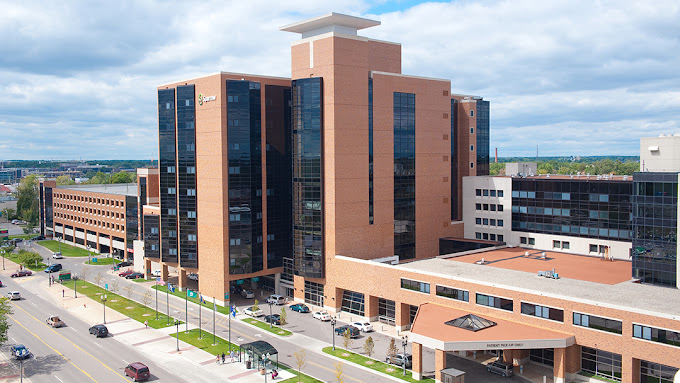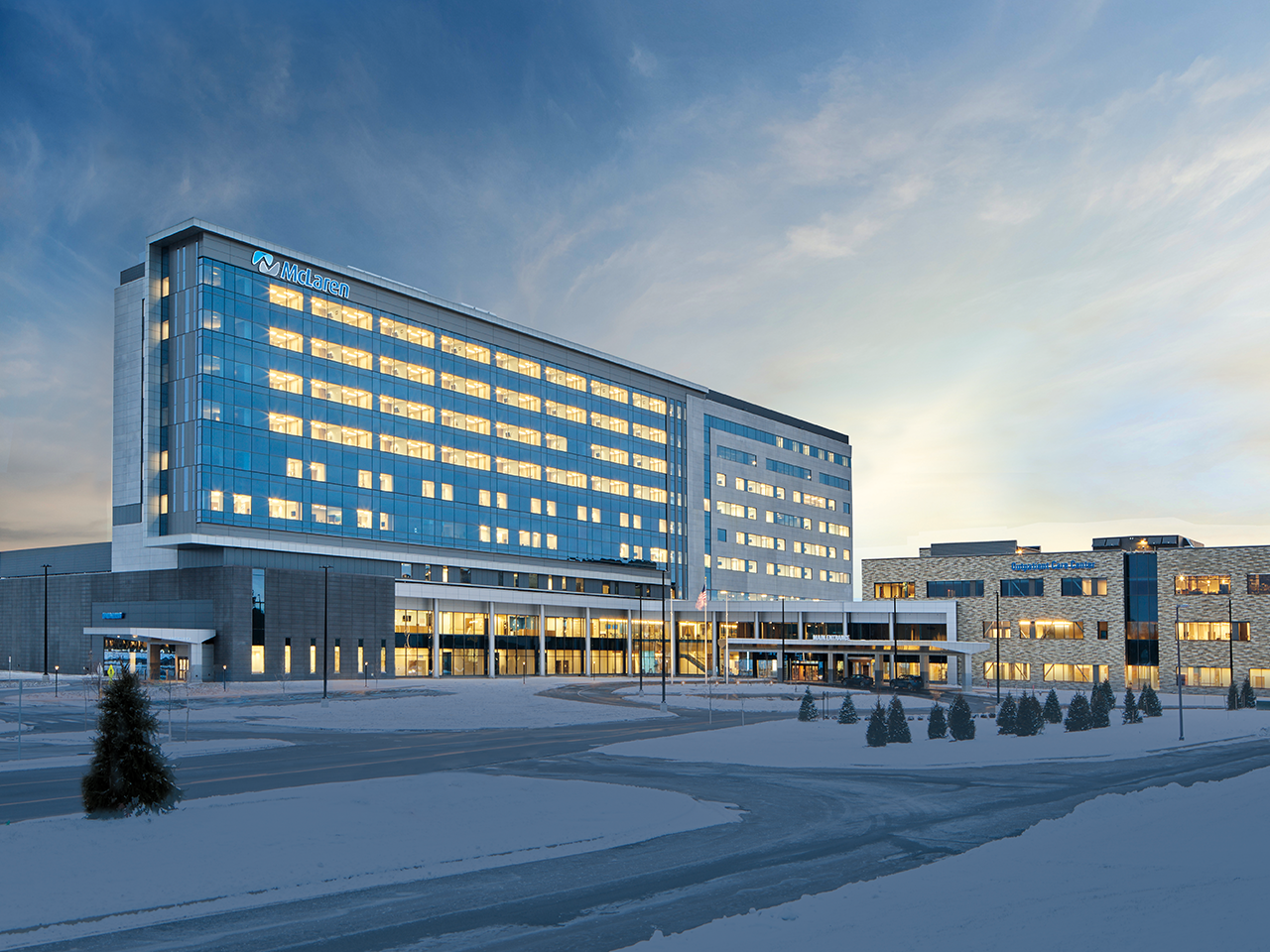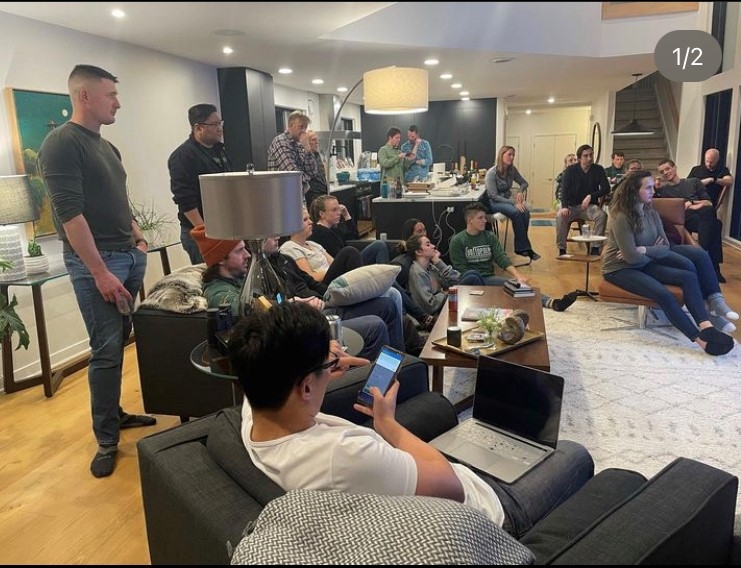 Journal Club 
Journal Club is held bi-monthly that provides residents with the opportunity to discuss articles on medical literature and include the following learning objectives: 
To be able to critically appraise the literature
To develop an approach to the analysis of the various types of articles (harm, diagnosis, prognosis, etc)
To understand the basis of hypothesis testing (Type I and II errors, p values, 95% confidence intervals, sample size)
To understand the basis of diagnostic testing (prevalence, sensitivity, specificity, positive and negative predictive values, likelihood ratios)
To become familiar with sources of bias
To understand how results of study can be used in clinical practice.
Journal club also includes the ACGME Core Competencies that include: 
Problem Based Learning and Improvement
To systematically appraise and assimilate scientific evidence from journal articles. The structured list provided to the residents allows the resident to systemically evaluate the article in an evidence-based approach
To critically read a journal article and draw conclusions applicable to clinical practice regarding specific clinical problems by using a systematic and standardized checklist
To apply knowledge of study designs and statistical methods to the appraisal of clinical studies and other information on diagnostic and therapeutic effectiveness by referencing the results of the journal club review and to cite the specific article in a future grand rounds presentation or at morning rounds or in the chart of a patient in whom the care was relevant to the reviewed article
To provide a written record that forms part of the resident learner portfolio of a systematic review and critique by the resident of specific articles in the medical literature with high clinical importance and with direct impact on patient care and patient outcomes
To facilitate learning of other residents and staff members
Medical Knowledge
To increase the audience knowledge regarding the advances in biomedical, clinical and subspecialty areas
Apply relevant clinical and basic sciences. Utilizing the information obtained from the journal articles, the resident will demonstrate an analytical and investigative approach to patient care
Communication Skills
The resident will verbalize ideas; formulate hypotheses, and present solutions to problems
To act as a facilitator and encourage all members of the group to participate, even those who have difficulty speaking out
To concisely and effectively report the major review criteria including problem statement, reference to literature and appropriate documentation, relevance and research design, data analysis, instrumentation, data collection, quality control, and conclusions
Professionalism
The resident will be expected to demonstrate a commitment to educational process exhibiting enthusiasm and courtesy during the discussions
The resident will be responsible and accountable for the thoroughness and completeness of the written report and the ensuing discussion