Welcome
---
The Sparrow/Michigan State University emergency medicine residency program is an ACGME accredited three year program. This program prepares residents to be certified by the American Board of Emergency Medicine and/or the American Osteopathic Board of Emergency Medicine. Residents rotate through Sparrow Hospital and McLaren Greater Lansing for their clinical rotations. Sparrow Hospital is a Level I trauma center and sees over 100,000 patients per year with a dedicated Pediatric Emergency Department. The McLaren Greater Lansing Emergency Department sees over 45,000 patients per year and specializes in cardiac care and orthopedics. 
Meet Our Residents
The emergency medicine residents are a very supportive group and will be here to help you throughout your residency journey. Once residents have completed their residency here they are able to pursue fellowships or go directly into practice.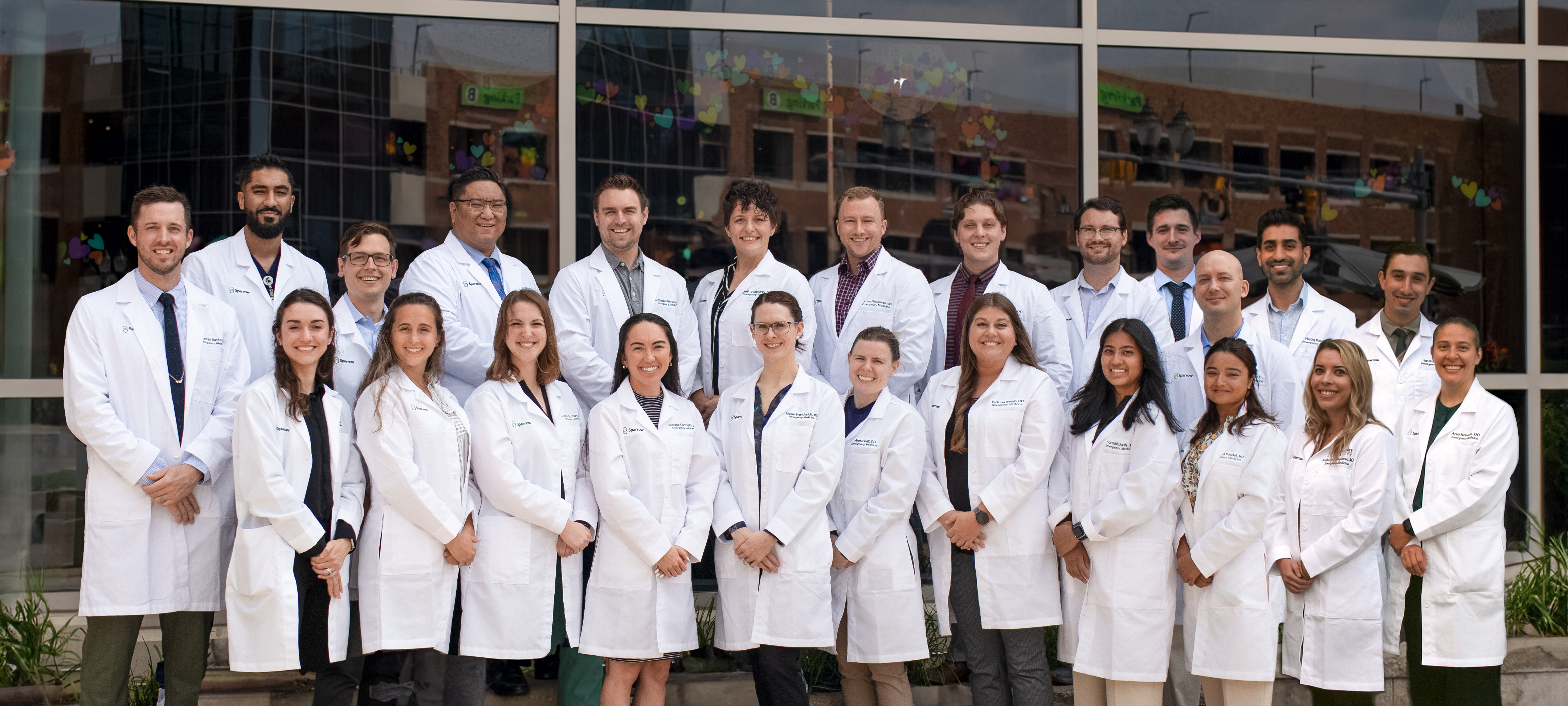 Current Residents
Find out more about our great group of emergency medicine residents!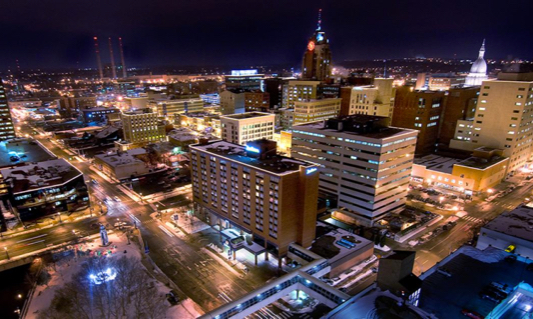 Since 2015, our residents have gone directly into practice or on to fellowships such as Surgical Critical Care-Sparrow/Michigan State University in Lansing, MI; Ultrasound-Brigham and Women's Hospital in Boston, MA; Simulation-University of Arizona in Tucson, AZ; Critical Care Medicine-University of Iowa in Iowa City; International Medicine in Sinai Grace Hospital in Detroit, MI; Anesthesiology Critical Care-Cleveland Medical Center/Case Western Reserve University in Cleveland, OH; Critical Care-Presbyterian Columbia University Medical Center in New York, NY; Toxicology-Sinai-Grace Hospita, Wayne State University in Detroit, MI; ProMedical Toledo Hospital in Toledo, OH; Sparrow Hospital in Lansing, MI; Mayo Clinic in Rochester, MN; Lubbock Heart and Surgical Hospital in Lubbock, TX; HSHS St. John's Hospital in Springfield, IL; Advent Health Celebration in Orlando, FL; Owosso Memorial Hospital in Owosso, MI; Lutheran Hospital in Fort Wayne, IN; Sparrow Health System in Ionia, MI; McLaren Greater Lansing in Lansing, MI; Bellin Health System in Green Bay, WI; Tacoma Emergency Care Physicians in Tacoma, WA; Rochester Regional Health in Rochester, NY; Hurley Medical Center in Flint, MI; Munson Medical Center in Traverse City, MI.